Becky Lyall
303-548-5471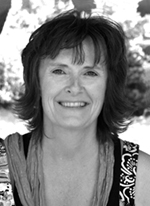 Becky has been in real estate since 1985. She is well rounded with expertise in residential, land, commercial, leasing, and property management.
Becky also has a love for Plantscaping and is a Master Gardener. Her years of experience as a commercial plantscape designer have allowed her to professionally design and maintain gardens and interior foliage for companies and facilities as large as Stapleton International Airport and Embassy Suites Hotels, and as small as your back yard; providing lush and aesthetically pleasing green environments.
Call her today for consultation in preparing and staging your home or commercial spaces for lease or sale.